Ensure your site and site offices always have the tools to promote good health and safety and remain within the law.  Here are just a few to get you started...
This Accident Book is set out to record the information required for the reporting of injuries, diseases and dangerous occurrences carried out under the Social Security (Claims and Payments) Regulations 1979; and the Safety at Work Act 1974; and the Reporting of Injuries, Diseases and Dangerous Occurrences Regulations (RIDDOR) 2013.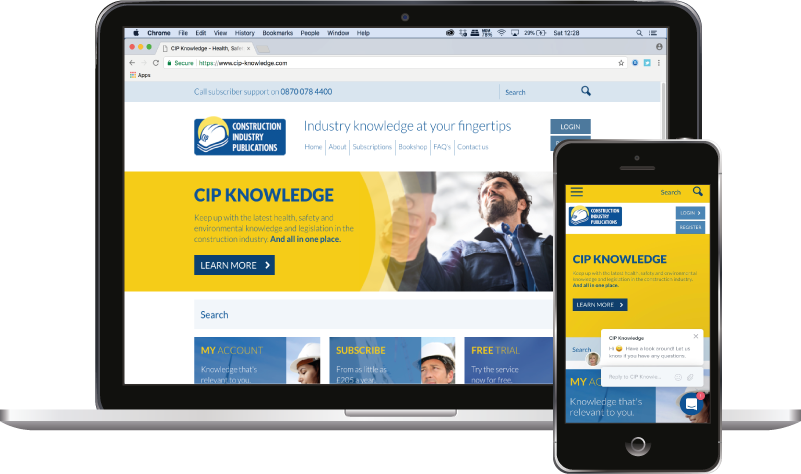 The industry leading CIP Knowledge, now available with pay monthly options...
Safe Operating Practices during the Coronavirus outbreak
For the latest advice and guidance from the Government, Public Health England and many of the leading UK Construction Trade organisations on how to operate your sites safely click here
The Personal Protective Equipment at Work (PPE) Regulations 1992 requires employers to provide employees with protective equipment where necessary. This register allows you to maintain a record of PPE issued and details of any maintenance requirements.
This register records the information required for reporting the results of inspections carried out under the Work at Height Regulations 2005 and the Construction (Design and Management) Regulations 2015.
This register records the results of inspections carried out under The Provision and Use of Work Equipment Regulations 1998 (PUWER).
This register is for reporting the results of inspections (Section A) and thorough examinations (Section B) of lifting equipment carried out under the Lifting Operations and Lifting Equipment Regulations 1998 (LOLER).